How do you build a sun spot? Previously one needed a sun, which is very inconvenient in terms of logistics and safety issues. It turns out that now you can build one with just an amazing computer code and a large supercomputer, which is much more convenient and it runs out pretty darn effective. Below are a real and a simulation sunspot. I'll let you figure out which is which.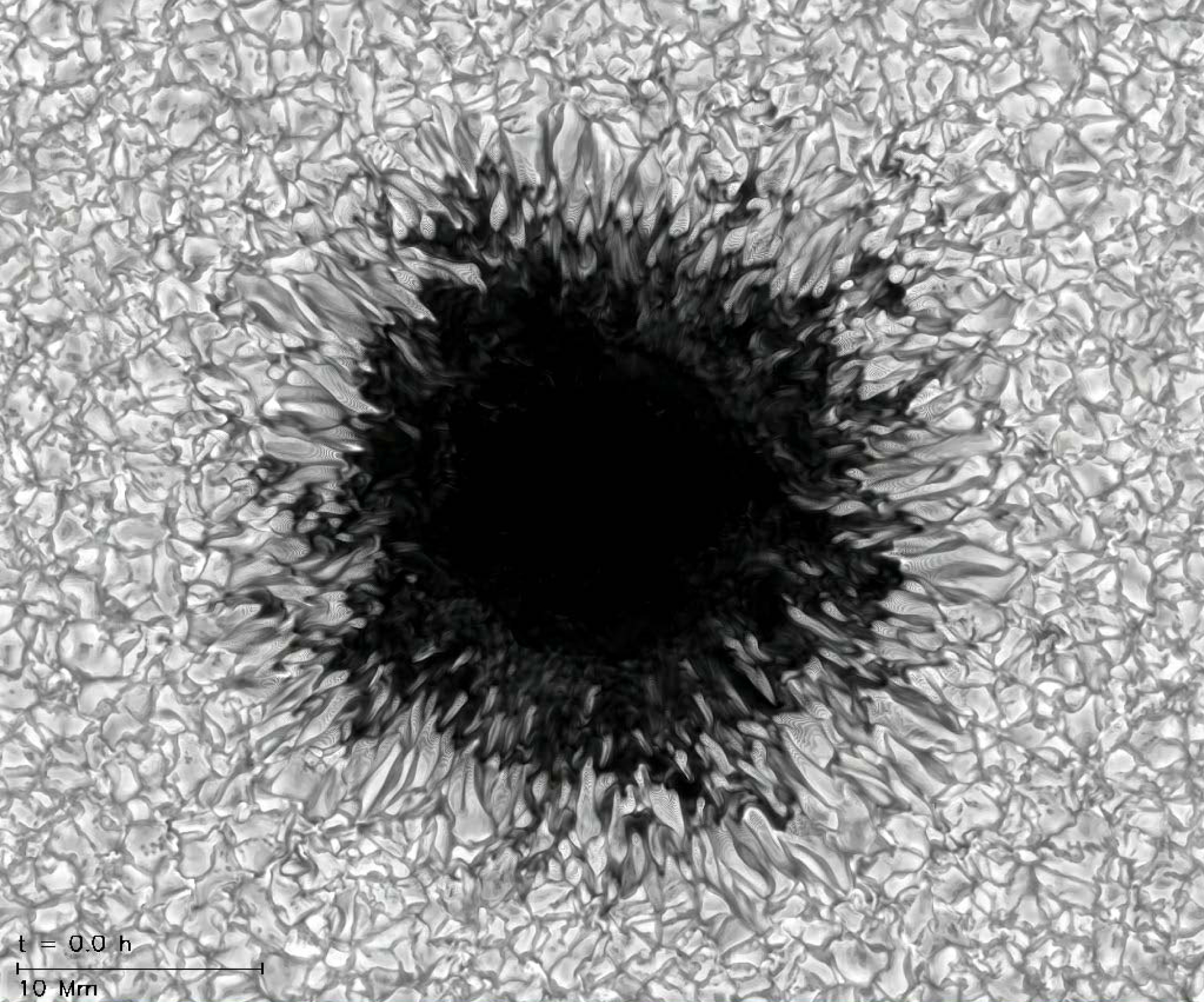 In a truly groundbreaking simulation, Matthias Rempel of the National Center for Atmospheric Research here in Boulder has created a realistic simulation of a sunspot that appears to correctly reproduce almost all of a the observed features of real sunspots.
This is the kind of numerical model most of us computational scientists dream about at night.