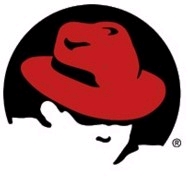 Red Hat has two major criticisms. First, they charge for their compiled OS. (Source code is free, but like anyone is going to compile it from scratch. Oh yeah, Scientific Linux and Cent OS do.) Second, they focus on the server market not the desktop market.
Ubuntu's success has given Red Hat a reason why they need to beef up their desktop product. Used to be, vendors only took Linux seriously on servers, but now that vendors are taking Linux seriously on desktops, Red Hat is re-thinking their server emphasis.
In September Red Hat will release their "Global Desktop Linux". According to slashdot:
"It looks like Red Hat is going to release their Global Desktop Linux in September and give Ubuntu a challenge for the Linux desktop market. Red Hat Global Desktop 'would be sold with a one-year subscription to security updates.'"

It looks like another choice for the proverbial Aunt Tillie. The release is being delayed in order to provide greater media compatibility, "to permit users to view a wide range of video formats on their computers."
From the quoted article:
Red Hat had said in May it was working with Intel Corp. (INTC.O: Quote, Profile, Research) on the desktop software, which it said would have features comparable to Windows, include a wide range of programs and would be sold with a one-year subscription to security updates.
I would be interested to know if HP or Dell will ship it preinstalled. If it has the security and stability of their "server based RHEL product" and the user friendliness of Ubuntu, they may give Ubuntu a run for their money.