Many of you will remember the so-called
"

Climategate

"
and maybe even
my thoughts on it
. Yesterday the University of East Anglia's independent review panel released
it's findings
, which can essentially be
summarized
by the following sentence: "Global warning was not made-up by scientists with strong political views, gigantic egos, and poor taste in words."
More specifically, the review found that their was no scientific misconduct, no withholding of public data, and no vast conspiracy by the scientific
illuminati
bent on world domination. In fact aside for really bad manners, the only thing the scientists did wrong was not explaining one of their figures clearly enough. The review faults several researchers who produced the controversial "hockey stick graph" (shown below) for not clearly describing what one researcher described as a "trick" to synthesize temperature data from coral growth rates, tree rings, and actual thermometer measurements. After looking at the graph, you'll see why some might call it inadequately explained.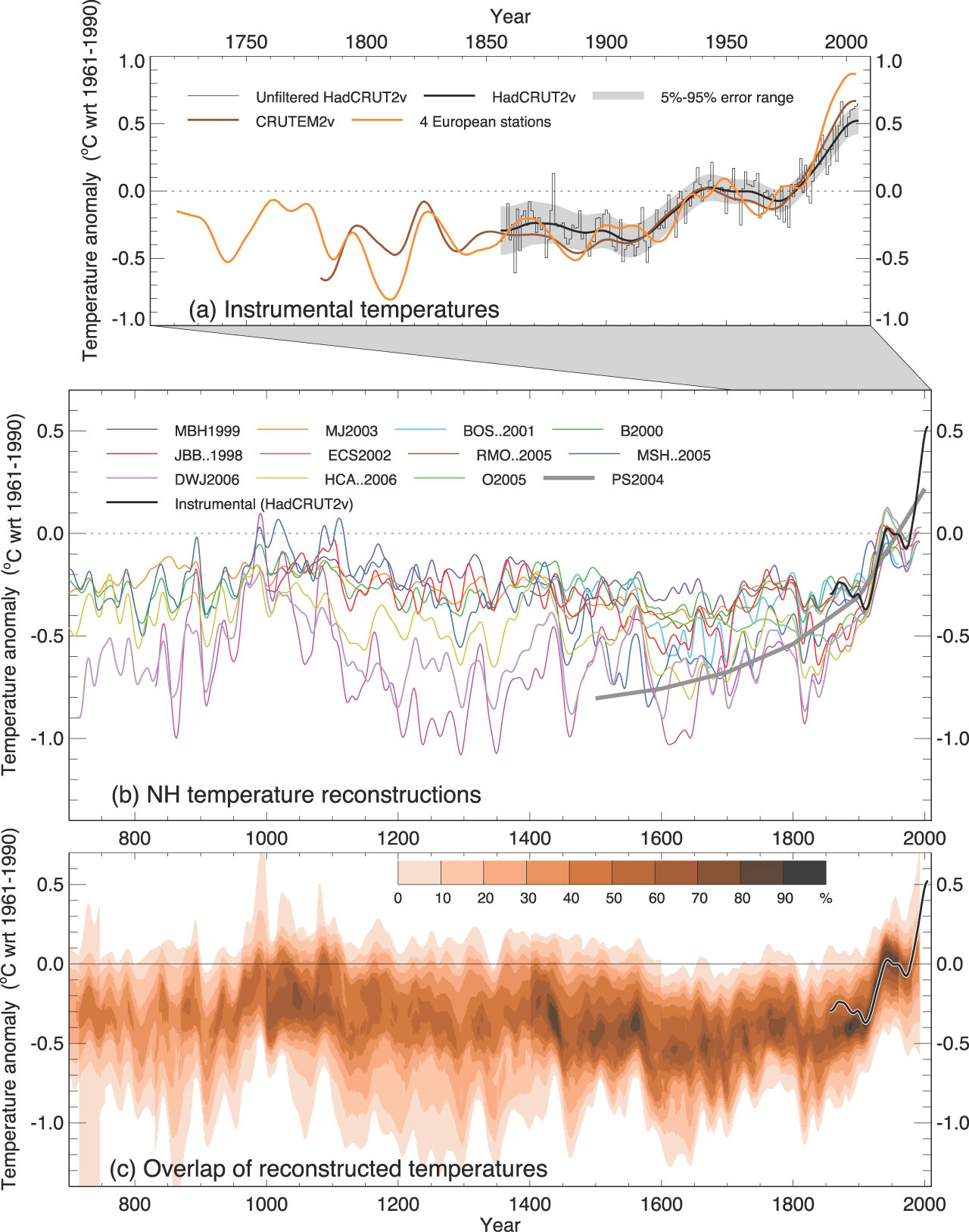 Wait,
nevermind
. It's all perfectly clear to me now.
On a more serious note, "
Climategate
" has illustrated two important lessons for scientists. One is that being a jerk can come back to haunt you and your science even if you are right. The second is that openness and transparency are important, especially in potentially controversial fields like climate science.